My Book has no buy buttons/ "Shipping Not available to current address?" – Why can't I complete an order
Updated 8 months ago
Why can't I see any buy buttons on a book?
Verso Books respects the IP and territorial rights of our Authors and collaborators at all times, sadly that many mean that in some instances we are not authorised to sell every title in all territories, if ever find a title without purchase buttons included on its page that means that sadly the title is unavailable within your current territory.
Where this is the case you will see a message underneath the title "We are sorry this title is currently unavailable for purchase in your selected territory. Please check back or contact us for more information."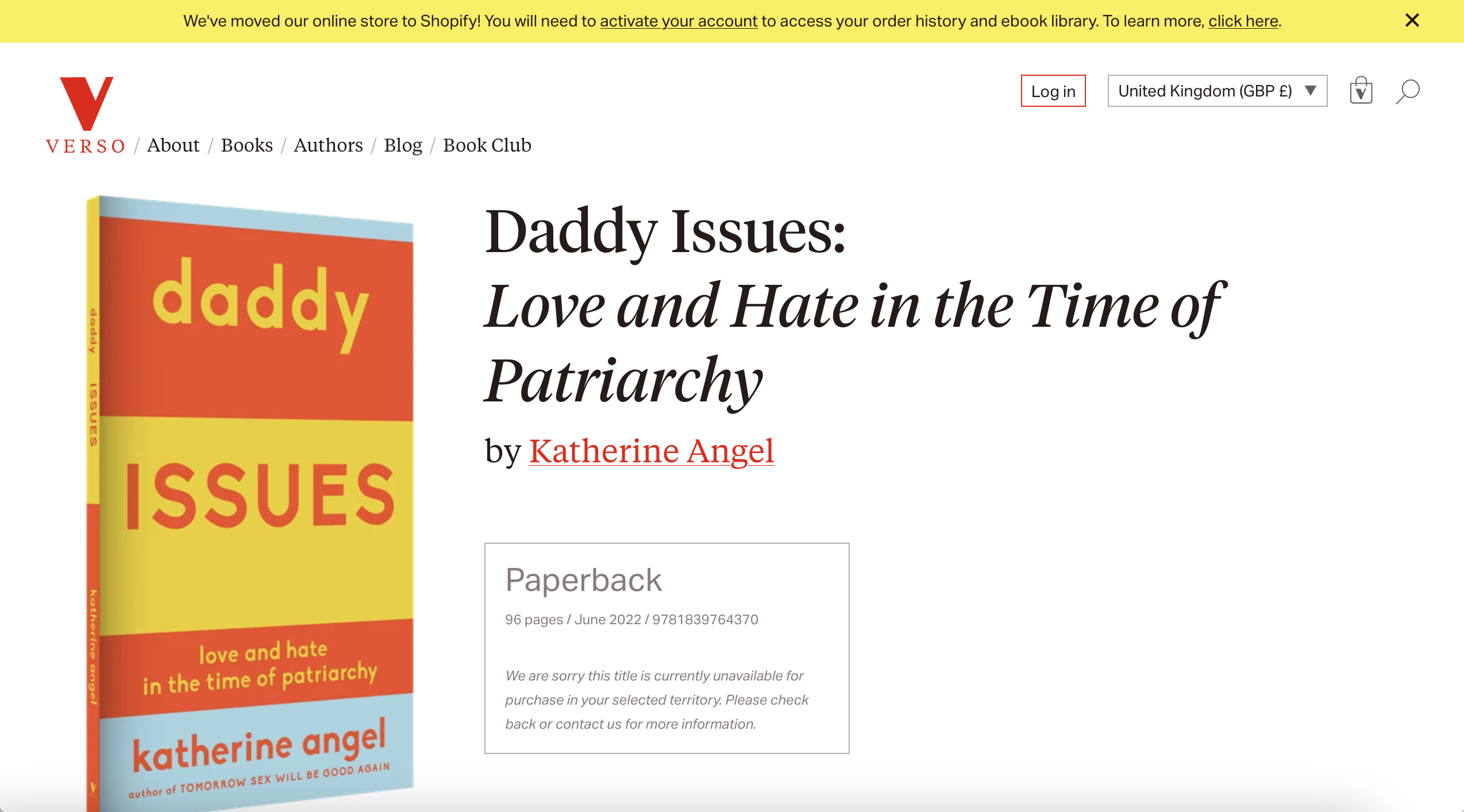 When I try to buy the book in my shopping cart I receive an error "Shipping not available for selected addresses"?
If you are finding that you receive a an error when attempting to buy a title which provides the error message 'Shipping not available for selected address' that means that your browser is currently set to a country where the title is sold but it is not available for purchase in the country of your shipping address.
Please note; you can update the currency/core market of your store by either using the selection box in the top right menu of your browser or by selecting the desired currency from the drop-down menu where the pricing information for that title is displayed.
Was this article helpful?